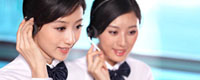 Name: Jason Qi
Tel: +86-18796928667
E-mail: Jason.Qi@victorenvirotech.com
E-mail: Filter_fabrics@126.com
Add: Room 3Rd-601, Building NO.25, Jinxiuhuayuan,Tianning District,Changzhou City, China 213000
Skype: legend_jason
MSN: legend_jason
QQ: 313599864






Product name : Nylon Filter Cloth

Product No. : 20156910627
Details:
Polyamide Filter Fabrics Series
Polyamide Fabrics Series which made of polyamide fiber (PA), can be divided into PA staple fabrics and PA long thread fabrics. These products possess the properties of weak acid-resistance, alkali-resistance, high mightiness, specific gravity of 1014g/squ.mt, melting point of 215—250degree, and operating temperature maximum 130degree. They can also be divided into PA6 series and PA66 series, and the later performance is better than the former. They are mainly used in the chemical, coal mine, building materials, melting industrial, for the equipment in the strong alkali operating conditions, such as frame press filter, disc filter, and centrifuge filter. The filtering precision can reach less than 5 microns.
Polyamide filter cloth series :
It can be divided into PA staple fiber filter cloth,
PA multifilament (long thread)filter cloth ,
PA monofilament filter cloth ,
PA multifilament/monofilament filter cloth .
Product Feature:
Anti weak Alkali ,
Oxygenation resistant
Mildrew resistant ,
Good resistant of Abrasion
Suite for higher temperature working conditions
Best and higher tensile strength
PA66 is better than PA 6 in every respects of technical data

Main Applications :
Separation in solid and liquid to equip with filter press ,conveyor belts filtration Machine ,Filter Leaf ,Horizontal Rotating Pan Filter ,Vacuum filter ,in Chemical industry ,Mining Industry ,Coal Industry ,Building, Waste water dealing ,and so on .