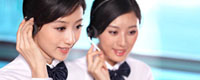 Name: Jason Qi
Tel: +86-18796928667
E-mail: Jason.Qi@victorenvirotech.com
E-mail: Filter_fabrics@126.com
Add: Room 3Rd-601, Building NO.25, Jinxiuhuayuan,Tianning District,Changzhou City, China 213000
Skype: legend_jason
MSN: legend_jason
QQ: 313599864






Product name : ANDRITZ FILTER CLOTH

Product No. : 201857163151
Details:
Product Profile

:
Filter press cloth is mainly applied to filter press, including chamber filter press, membrane filter press, recessed, plate and frame, etc.
Monofilament & Multifilament filter cloth: have good air and water permeability.They have good ability to prevent the granules from blocking in the fabrics and the filter cakes can be peeled off easily, therefore, they can be used time after time.
Product Features:
For filter press cloth, in order to ensure the tightness with filter plate, latex will be brushed at four round and also neck. For construction, we will sew rubber neck, cloth neck, banding/fastener, velcro, put metal eyelets and plastic eylets, etc. See pictures.
Application areas:
Chemical:
Catalyst, cobalt carbonate, zinc oxide, zirconium carbonate, activated carbon, cobalt carbonate, borate, dyes and intermediates, iron oxide, nickle, salt, aluminum oxide, titanium dioxide, additives, glycerol, pesticides, white carbon black, zinc, calcium carbonate, etc.
Mining

:
Red mud, tailings gold, potash fertilizer, vanadium ore, the end of coal, clean coal, clay, Kaolin clay, etc.
Metallurgical:
Gold, molybdenum, lead, vanadium, nickel, zinc, copper, tungsten, carbide slag, etc.
Food:
Fruite juice, suger, starch, sweetener, beer, etc.
Environmental protection:
Sewage treatment, slude dewatering, flue gas desulphurization, salt mud, fly ash, etc.