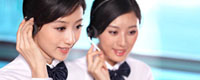 Name: Jason Qi
Tel: +86-18796928667
E-mail: Jason.Qi@victorenvirotech.com
E-mail: Filter_fabrics@126.com
Add: Room 3Rd-601, Building NO.25, Jinxiuhuayuan,Tianning District,Changzhou City, China 213000
Skype: legend_jason
MSN: legend_jason
QQ: 313599864






Product name : Filter Press

Product No. : 20185719182
Details:
Victor Envirotech will supply operation manual of filter press and filtration elements which introduced the specifications and Warnings.
  Victor Envirotech Also Can optimize the technical data of filtration and constitute operation regulations for customers accordingly.
  Victor Envirotech can supply the filtration flow chart according to different material and demands.
  Victor Envirotech can offer the filtration testing free of charge.
  1)Find out the most suitable technial data(time,pressure,cake thickness,capacity of washing water).
  2)Solid content,dealing capacity, penetrabiltiy,cake resistance
  3)avalibility of cake washing
  4)flocculation testing fo suspending liquid.
  5)selection fo filtration cloth.
  We can offer training free of charge
  1)safety precautions
  2)installation and commissioning
  3)operation of filtration plate
  4)methods for treating with abnormal conditions
  5)trouble-shooting