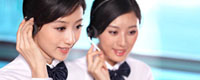 Name: Jason Qi
Tel: +86-18796928667
E-mail: Jason.Qi@victorenvirotech.com
E-mail: Filter_fabrics@126.com
Add: Room 3Rd-601, Building NO.25, Jinxiuhuayuan,Tianning District,Changzhou City, China 213000
Skype: legend_jason
MSN: legend_jason
QQ: 313599864






Product name : PP FILTER PRESS CLOTH

Product No. : 201568105045
Details:
PP filtering fabrices,which made of polypropylene fiber (PP), can be divided into PP staple fabrics, PP long thread fabrics, and PP monofilament fabrics. These products possess the properties of acid-resistance, alkali-resistance, small specific gravity, the melting point 142—146degree, and normal working temperature maximum 90 degree. They are mainly used in the precision chemical, dye chemical, sugar, pharmaceutical, alumina industrial, for the equipments of frame press filter, belt filter, blend belt filter, disc filter, drum filter etc. The filtering precision can reach less than 1 micron.
Polypropylene filter cloth can be divided into:
PP staple fiber filter cloth,
PP multifilament (long thread)filter cloth ,
PP monofilament filter cloth ,
PP multifilament/monofilament filter cloth .
Main Applications :Separation in solid and liquid to equip with filter press ,conveyor belts filtration Machine ,Filter Leaf ,Horizontal Rotating Pan Filter ,Vacuum filter ,in Chemical industry ,Fertilizer industry ,Sugar making ,food and beverage ,metallurgy ,Building ,Waste water dealing ,and so on .