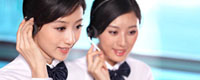 Name: Jason Qi
Tel: +86-18796928667
E-mail: Jason.Qi@victorenvirotech.com
E-mail: Filter_fabrics@126.com
Add: Room 3Rd-601, Building NO.25, Jinxiuhuayuan,Tianning District,Changzhou City, China 213000
Skype: legend_jason
MSN: legend_jason
QQ: 313599864






Product name : Delkor Filter Belt

Product No. : 20186581829
Details:
Our product been widely applied in follow fields:
Sludge Dewatering:supporting to belt press filter,and widely used in municipal wastewater treatment plan,Power Station,Steel Plant,Paper-making,mining,Metallurgy, Petroleum,Chemical,Textile printing and dyeing,food,medicine,ceramics and other industries.
Apply to filtering the flue gas desulfurization of power plant, and electroplating wastewater.Now,our products widly applied in many power stations which belong to the five major power group.
The craft filteration of large-scale industrial production:supporting to kinds filter,then widly applied in tailings, coal washing, paper cleaning grouting, alumina, phosphate, potash, juice press, medicine, filtering, drying sterilization of food, citric acid, filters, cornstarch, vegetable oil production, sludge drying and filtration industries.
Our products are also exported to
Australia, the United States, South Africa, Brazil, Europe,
Southeast Asia
and other countries and regions, and successfully applied to the Finnish DWT-ENGINEERING LTD, United Kingdom DELKOR, Germany BELLMER companies such as filtering devices.High praised by users.
Smooth surface allows for excellent filter cake release.

Fabric with different water permeability is tailored to customer's needs.

Excellent dimensional stability and pressure resistance.

Stable property against heat and moisture.

Excellent resistance to chemicals like acids and organic solvents.

High filtration rate and production efficiency.

Low elongation and low thermal shrinking.

High versatility makes the fabric match with various filters.

Stable running performance minimizes wrinkle problems.

Wear and tear resistance ensures a longer service life.