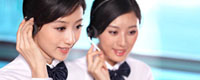 Name: Jason Qi
Tel: +86-18796928667
E-mail: Jason.Qi@victorenvirotech.com
E-mail: Filter_fabrics@126.com
Add: Room 3Rd-601, Building NO.25, Jinxiuhuayuan,Tianning District,Changzhou City, China 213000
Skype: legend_jason
MSN: legend_jason
QQ: 313599864






Product name : Linear Screen Mesh Belt

Product No. : 201855114937
Details:
Polyester wire mesh Linear Screen Mesh Conveyor Transmission Belt
Polyester mesh belts are welled suited for wet or dry converyor/process belt applications in the print and foodstuffs indusrties.
Polyester monofilaments process conveyor belting in available in a wide variety of yarn thickness and apertures.
Polyester mesh belting is characterised by high reliability,easy handing,thermal and chemical resistance coupled with dimensional stability.

Features:
1-Resistant to most acids and organic solvents
2-Safe for food processing applications(USFDA approval)
3-Exceptional strength and dimensional stability
4-Working temperature:+150°C to -75°C in dry conditions.70°C+ in wet conditions(polyester can suffer from hydrolysis in hot,humid conditions,typically in the presence of steam)
5-Excellent chemical,thermal and high permeability for ease of cleaning
6-The nature of polyester belting is such that it offers a very durable long lasting media for extended life
7-Strong polyester fibers provide excellent stability.

Application:
Polyester mesh belt is used as a carrier belt for drying within the printing and textile industry and also used as dewatering belts for fruit and vegetables in the food industry.
Polyester mesh belts are also found in separation and filtration applications like water treatment plants and flour mills.