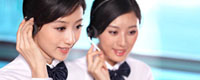 Name: Jason Qi
Tel: +86-18796928667
E-mail: Jason.Qi@victorenvirotech.com
E-mail: Filter_fabrics@126.com
Add: Room 3Rd-601, Building NO.25, Jinxiuhuayuan,Tianning District,Changzhou City, China 213000
Skype: legend_jason
MSN: legend_jason
QQ: 313599864






Product name : FGD BELT

Product No. : 201857145145
Details:
Our company produces flue gas desulfurization belt filter cloth. The filter machine type is mainly horizontal vacuum belt filter and belt filter press, so the cloth type we mainly choose polyester forming fabric. The flue gas desulfurization polyester filter belt has heavy weight, high thickness, good abrasive resistance, easy washing & cake releasing and long lifetime.

We adopt best polyester and polypropylene raw materials. The yarns have high tensile strength, good abrasive resistance, even diameter and high temperature resistance. Because of the high quality yarns and advanced woven technology, our products stable property and even air permeability. The belt filter cloth do not have the problems of off tracking, wrinkled, blocked, filtrate pass through, etc.

Our belt filter cloths use 316 stainless steel clipper as a joint. The clipper has good acid and alkali resistance and high tensile strength. Good quality industrial glue will be brushed on the surface to avoid filtrate pass through. Velcro is stitched above the clipper joint to protect clipper so that the belt can be used for very long time.