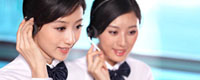 Name: Jason Qi
Tel: +86-18796928667
E-mail: Jason.Qi@victorenvirotech.com
E-mail: Filter_fabrics@126.com
Add: Room 3Rd-601, Building NO.25, Jinxiuhuayuan,Tianning District,Changzhou City, China 213000
Skype: legend_jason
MSN: legend_jason
QQ: 313599864






Product name : TAMFELT Filter Belt

Product No. : 201858143513
Details:
Horizontal Vacuum Filter Belt
The products well application on RPA, EMICO, FLSMIDTH, DELKOR, NEWCLEAR filters. The quality equal to GKD, SCANDIAFELT, VERSEIDAG, VALMET, TAMFELT belt.


Our belts are heat-set at exacting temperature and tension to give maximum operation stability. It is designed for use in solid/liquid separation, as well as sludge dewatering for vacuum and multi-roll belt presses. The unique spiral weave patterns offer rapid drainage and outstanding cake release.
It offers the following features:
Acidic resistance, alkaline resistance, corrosion resistance and temperature resistant, a long life of using. Polyester helix mesh fabric is several times stronger than common carpet and canvas.
Smooth surface of mesh, strong bursting strength, good permeability, excellent conduct electricity and saving energy.
Easy installation, without trace, strength can reach 100% compare with general mesh.
Materials: Polyester fiber.
Uses and Features:
This product is specially designed for FGD,Mine concentrate field. It enjoys the features of air and water permeation, while not allowing the sludge. Due to its unique structure, the sludge will get easily off the belt after filtration.